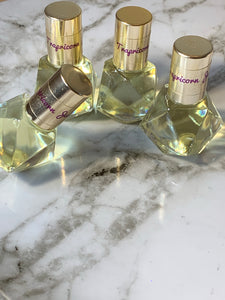 Roll on fragrance oil that will mix with your body chemistry to create a sweet smell!
Fragrance oil is a great alternative to spray perfume because it is applied by rolling the applicator on your body instead of spraying in the air, which may effect those around you with allergies.
The ingredients are all natural and cruelty free.